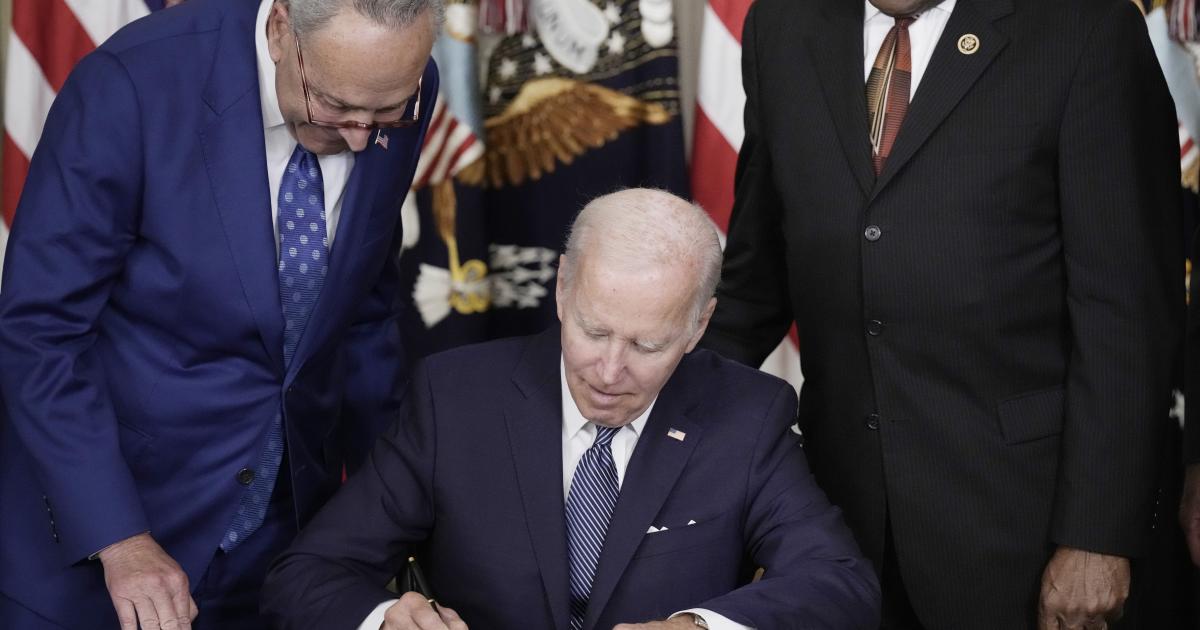 Five times we refused to give up. The road strewn with pitfalls towards the signing of a historic climate law
In a signing ceremony joined by environmental leaders, President Biden again endorsed the Cut Inflation Act – the biggest climate investment in US history.
"Too often we confuse setback with defeat," President Biden said, commenting on the legislation's long journey to his office. "Making progress in this country, as big and complicated as ours, clearly is not easy. It has never been easy. But with unwavering conviction, commitment and patience, progress happens.
Climate activists have worked for decades to pass federal climate legislation. Here are five notable near-misses over the past 25 years that led to today's success.
1997: The world is taking a bold step forward with the Kyoto Protocol — the first international treaty with legally binding obligations to limit emissions. While the United States signs, the Senate refuses to ratify the treaty and a few years later, President George W. Bush announces that the United States will not join.
2003: John McCain (R-Arizona) and Joe Lieberman (D-Conn.) present the Climate Stewardship Act. The bill would have instituted a cap-and-trade program to reduce emissions from key climate-polluting sectors of the economy, including transportation and power generation. This bipartisan effort brings climate change into focus in Congress, but doesn't get enough votes to pass.
2009: The Waxman-Markey Bill rekindles hope for climate action. It would have been the first time the government had taken sweeping action across the economy to reduce greenhouse gas emissions and reduce the cost of renewable energy. He passed the Chamber (a big step!) but died in the Senate.
2021: After more than a decade of federal inaction, climate is back on the agenda. The Build Back Better bill includes hundreds of billions of dollars for clean energy and climate programs. The bill is passed in the House, but encounters difficulties in the Senate. In December, experts and some congressional insiders declare the effort dead.
2022: In mid-July, a small group of senators discreetly revive the climate negotiations of the Build Back Better bill. But their plan falls through before reaching the Senate. There is near-universal consensus that a climate deal will not happen. EDF asks all players not to give up and to continue to negotiate.
Finally success: On August 7, in an almost miraculous reversal, the Senate adopted the law on the reduction of inflation with the climate provisions intact. Five days later, the House follows suit and President Biden quickly signs the bill into law. This is a huge step in the right direction. The law will give a major boost to renewable energy, accelerate the transition to electric vehicles, reduce methane pollution from oil and gas operations and reduce emissions from the agricultural sector. And it will do all of this while creating more than 9 million jobs and making an unprecedented investment in environmental justice.
"It's a new day in the fight against climate change," said EDF Chairman Fred Krupp. "Our next job is to help ensure that the $369 billion is spent strategically, effectively and equitably."