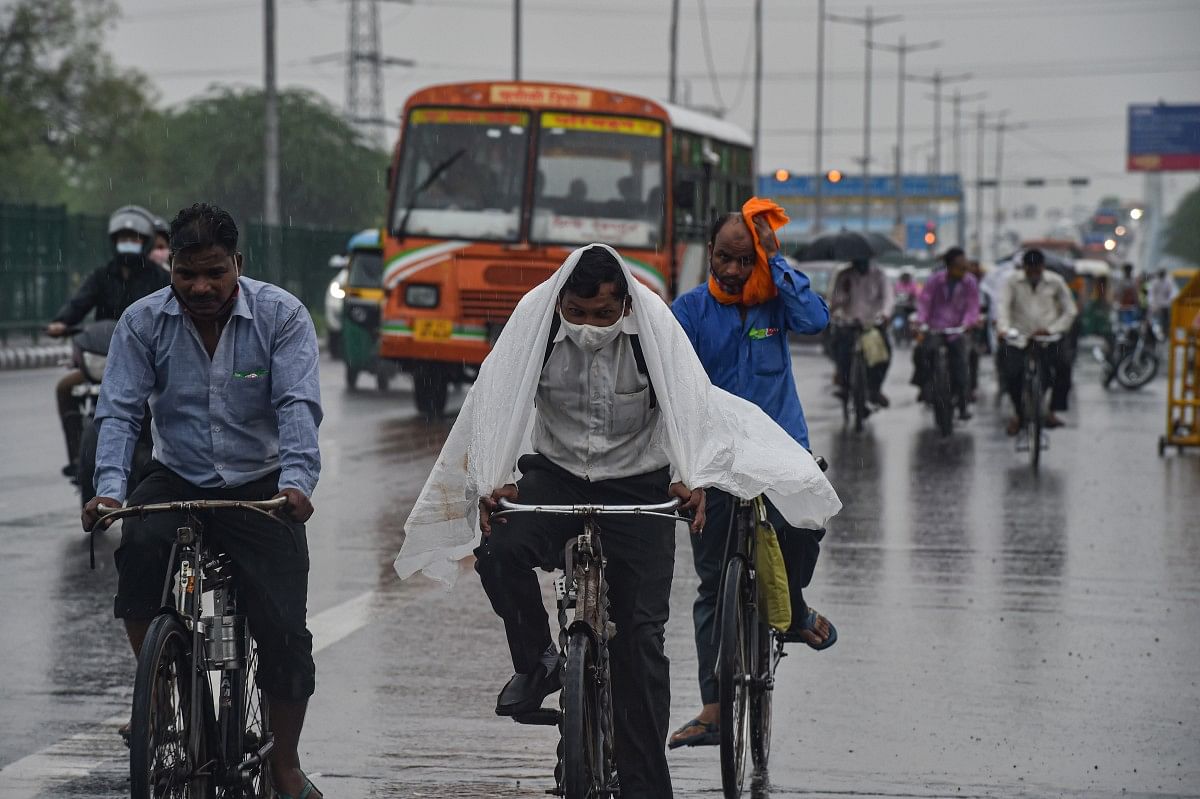 Indian monsoon, German floods, Canadian heat – The talk of climate change will no longer be enough
Text size:


Msoon brings me immense joy. It relieves scorching heat and makes our environment green. Soaking in light cold showers makes me feel like I've transcended another world. Many communities, not only in India but also in the subcontinent, celebrate the onset of the monsoon with great enthusiasm.
However, the Indian monsoon has become more irregular in recent times. Before the onset of the monsoon this year, we witnessed two consecutive severe cyclonic storms: Taukte on the west coast and Yaas on the east coast. Not so long ago we also witnessed major flooding in Chennai, Kerala and Bihar. These have become a recurring phenomenon, and it is not necessary to know if climate change is the culprit.
India is not the only country to suffer from climatic extremes. Developed countries like Germany are experiencing severe flooding where more than 100 people have died. Canada was hit by a deadly heat wave, which is believed to have claimed many lives, and the country recorded its highest temperature on record. Forest fires devastated northern Australia last year and made headlines around the world.
There are drastic changes that we can't feel directly, like warming oceans and breaking glaciers in Antarctica. But these are not quiet events. Climate change knows no borders.
Who is responsible?
To answer this question, we have to go back in history to the industrial revolution. European nations and the United States ruthlessly burned coal to fuel their industries and locomotives. I remember reading about UK towns covered in black soot in my textbook. These Western countries have historically contributed to greenhouse gas emissions, which are the main reason for today's global warming and climate change.
However, the end of World War II marked the era of decolonization and the emergence of new nation states. The new nations began to develop relying on industrialization. This has resulted in an increase in their share of greenhouse gas emissions. At the end of the 20th century, China and India were among the top five carbon emitting nations.
So today there is a gap between developed and developing countries as to who should reduce their emissions and by how much. India asserts "common but differentiated responsibilities" (CBDR) to ensure climate justice.
---
Read also : You can take the heat, usually. But more heat waves are dangerous
---
What are we doing to stop this threat?
During the Earth Summit of 1992, the United Nations Framework Convention on Climate Change (UNFCCC) came into being. Within this framework, almost all members of the UN have started to negotiate on the setting of binding limits on greenhouse gas emissions. In 1997, the Kyoto Protocol set binding limits based on the principle of CBDR.
India ratified it in 2002. But the United States never ratified it and Canada withdrew in 2011. So the success of the Kyoto Protocol is questionable.
Later, in 2015, the Paris Agreement, the most important climate agreement, set a target to limit global warming to well below 2 ° Celsius. Many countries, including India and China, have declared Intended Nationally Determined Contributions (INDCs) to limit their greenhouse gas emissions. However, the emission gap report finds that these targets are not sufficient to achieve the stated objective.
What awaits us
The current attitude of nations, especially developed countries, is expected to change after the events we saw earlier. The issue of climate change must be politicized, so that governments around the world are compelled to take concrete action. Small talk will not solve the problem.
Meanwhile, we as individuals can reduce our carbon footprint by making good choices such as preferring electric vehicles and avoiding conspicuous consumption. Even the contribution of the squirrels to the construction of Ram Setu was vital. We must act in a spirit that says, "We did not inherit this land from our ancestors, we borrowed it from our children."
Hemant Wankheded is a student of SGGSIET, Nanded. Opinions are personal.
Subscribe to our channels on Youtube & Telegram
Why the news media is in crisis and how to fix it
India is all the more in need of free, fair, uninhibited and questioning journalism as it is facing multiple crises.
But the news media are in a crisis of their own. There have been brutal layoffs and pay cuts. The best of journalism is shrinking, giving in to crass spectacle in prime time.
ThePrint employs the best young reporters, columnists and editors. Supporting journalism of this quality requires smart, thoughtful people like you to pay the price. Whether you live in India or abroad, you can do it here.
Support our journalism