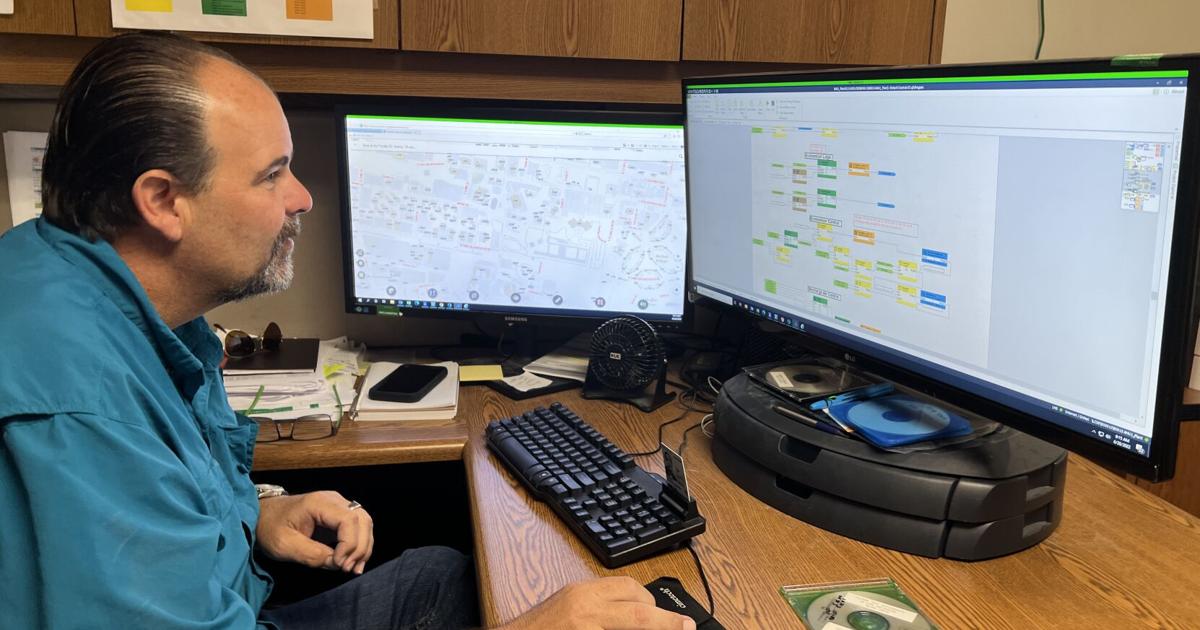 Leveraging technology to make Hood more efficient | New
Rising temperatures lead to peaks in energy demand. People are starting to use a lot more energy to stay comfortable at work and at home, putting even more strain on the state's power grid. The Public Works Energy Management Branch helps mitigate these challenges and minimize brownouts and blackouts.
"When demand increases on a hot day, the impact on the grid is significant on those days," said Kirk Farmer, utility monitoring and control system manager. "When the temperature hits triple digits, it's the perfect time to implement measures to become more energy efficient."
The combination of fiber and wireless radio frequencies along with a comprehensive energy assessment of all facilities provides a platform for the energy branch to reduce energy consumption, increase energy efficiency and reduce waste. carbon footprint on the environment. Since mid-May, various strategies have been implemented that have helped Fort Hood reduce demand by an average of 10.5 megawatts per week.
"With this kind of extreme heat, we're leveraging technology to impact energy consumption and expenditure," said Bobby Lynn, head of the energy management division. "We do our part at the installation level, but reducing energy consumption is everyone's responsibility."
Lynn explained that implementing various strategies helps Fort Hood reduce its impact on the state's electrical grid, which is monitored shut down by the Texas Electrical Reliability Board.
"These reductions help keep overall energy market rates from rising above $4.50 per kilowatt hour," Lynn said. "Yes, this price is not a typo. Fort Hood's normal price is approximately $0.07 per KWh which includes renewable energy generation, however, without power management our cost could very well reach the level of $4.50 per Kwh!
More than 200 installations are integrated between the UMCS and the FM load management system. Facilities include administrative offices, headquarters buildings, car parks and maintenance areas. It does not include daycares and MEDCOM facilities, married quarters, Exchange retailers and the commissioner.
The UMCS is a robust energy management system that runs on Fort Hood's fiber network to remotely monitor and manage facilities. The implementation of various strategies is designed to reduce the energy demand with the aim of preventing a possible brownout and increasing the cost of electricity. Additionally, the system is extremely helpful in diagnosing and identifying energy systems that are not working efficiently. The FM-LMS is a self-contained system that broadcasts radio signals to specially designed electronic devices to also aid in load shedding.
"These demand reduction strategies are uniquely designed for each facility," Farmer said. "It's good business not only for the environment but also for Fort Hood's electric bill to use technologies and resources that reduce energy waste."
Together, the two systems accomplish the same mission of reducing energy demand. The system is normally activated during weekdays from 2pm to 6pm, with some reduction strategies executed during night and weekends to reduce energy consumption when the facilities are unoccupied.
"We are implementing energy conservation measures on our end, but we still need everyone who lives and works at Fort Hood to practice good, sound energy conservation tips," Lynn said.
Collectively, Fort Hood's conservation efforts, innovative technologies, and use of renewable energy not only have a significant impact on the facility, but also help provide energy reliability and resilience.
"The slightest effort to save energy, whether it's turning off the lights or setting the thermostat a few degrees higher, can significantly reduce costs," Lynn said. "As a community, we can take action every day to be more aware of our daily habits and how we can be better stewards of the environment."
For more information on energy conservation, call 254-287-SAVE.
Help conserve energy by following these simple tips at home and at work:
• Use a programmable air conditioning thermostat and adjust the thermostat at night or when no one is at work to reduce air conditioning costs. To reduce energy consumption, set the thermostat to 78 degrees or higher and remember to keep doors and windows closed. At the end of the work day or if the space is unoccupied, set the thermostat to 85 degrees.
• Replace incandescent lamps with LED lamps whenever possible. Using LEDs instead of comparable incandescent bulbs can save around 70-80% on lighting costs. These LEDs use only one-twelfth the energy and last up to 100 times longer.
• Turn off all unnecessary lights in areas such as conference rooms, restrooms and storage rooms. Use dimmers, motion sensors or occupancy sensors to automatically turn off lighting when not in use.
• Close or adjust window blinds to block direct sunlight to reduce cooling needs during warm months.
• Maintain your air conditioner. Easy maintenance, such as replacing or cleaning air filters regularly, can reduce the energy consumption of your cooling system by up to 15%.
• Seal ductwork to reduce air loss in ductwork, which can lead to high electricity costs, accounting for nearly 30% of a cooling system's energy consumption.
• Turn on bathroom fans to draw heat and humidity out of your home, improving comfort.
• Use ceiling fans. Cooling your home with ceiling fans will allow you to raise your thermostat by four degrees. This can help reduce your electricity bills without sacrificing overall comfort.