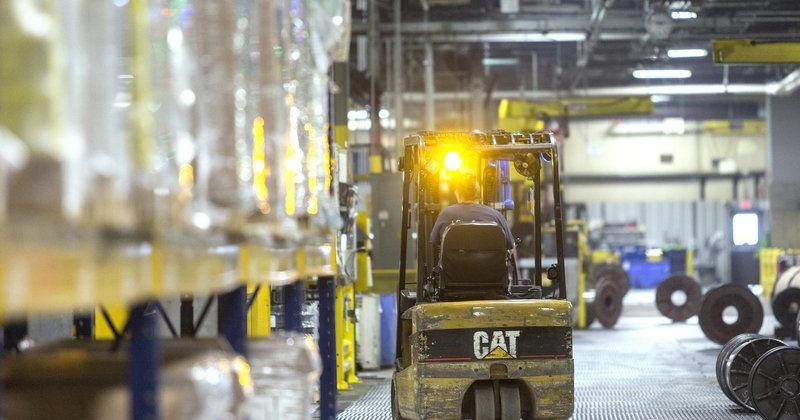 Momentum '22 — Welcome: Innovation, Technology and Leverage | Business
Editor's note: This article originally appeared in the special publication Record-Eagle's Momentum '22. For more stories about Northern Michigan's economic engine, click here to read Momentum in its entirety online.
The title of this post, Momentum, is probably the best word to describe our regional economy right now — we have incredible momentum.
The pandemic has brought about many significant economic, political and societal changes, not all of them positive. But while we still have lingering economic impacts, particularly labor shortages in the service sector, the worst of COVID-19 is likely in the rearview mirror. Many of the lasting changes have been positive for Northern Michigan, giving our region a significant economic boost.
Three key factors are driving our momentum: innovation by our businesses and entrepreneurs, the adoption of technology across industry sectors, and our increased ability to leverage the quality of our environment and of our communities to attract the talented workforce of tomorrow. These developments help our communities become more economically diverse, resulting in increased year-round business activity and more opportunities for recent college graduates and young professionals to stay, return, or relocate to our area.
Examples of local innovation abound.
Cedar-based Inhabitect designs, builds and develops innovative green stormwater infrastructure and ecological landscapes, such as rain gardens and green roofs that provide energy and reduce costs, while protecting and preserving our essential natural resource, fresh water. Meanwhile, Starboard, an early-stage innovator housed at tech incubator 20Fathoms, offers a new approach to industrial supply chain design.
Technology is rapidly expanding beyond its traditional boundaries to be integrated into all aspects of a business. Our manufacturing companies are embracing Industry 4.0 concepts that combine existing production operations with digital technology, machine learning and data analytics. To cite one example, local company Coherent produces laser components and photonics technology used in commercial, industrial, scientific and government applications around the world.
Regional economic development partners are working hard to find opportunities to combine this innovation and technology with university research. Local efforts are currently underway to leverage our private sector and educational strengths to become an international site for the commercialization of research and innovation in freshwater systems and marine technology. As we all know, our water is vital for tourism, quality of life and the future of the planet!
The momentum of technology and innovation in our businesses has combined with the ongoing pandemic-induced drive to prioritize quality of life in the relocation choices of visitors and workers. Cherry Capital Airport traffic set a new record in 2021 by crossing the annual threshold of 600,000 passengers. Expect continued growth as professionals embrace the return of business travel to reconnect with existing partners, meet in person with those new to their role, and relocate here as remote workers.
Our talent pool is also growing positively. Northwestern Michigan College continues to innovate with new initiatives, such as the Work Readiness Certificate Program. Michigan Tech's new location in the Grand Traverse area quickly connects regional businesses to talent programs and research support.
This year will see further expansion as partner organizations come together to enhance the long-term development of talent and education in the key skilled trades sector.
Our region's exciting economic growth and momentum still faces headwinds, especially with our most vexing talent issues; affordable housing for the workforce and the availability of child care. But just like other sectors, technology and talent are helping to solve these problems through new policies and innovative solutions at national and local levels.
Creativity and ingenuity will allow us to meet these challenges, maintain our momentum and leverage the positive changes of the pandemic.
It's a great time to be in the Grand Traverse area – the future looks bright.
Warren Call is President and CEO of Traverse Connect.