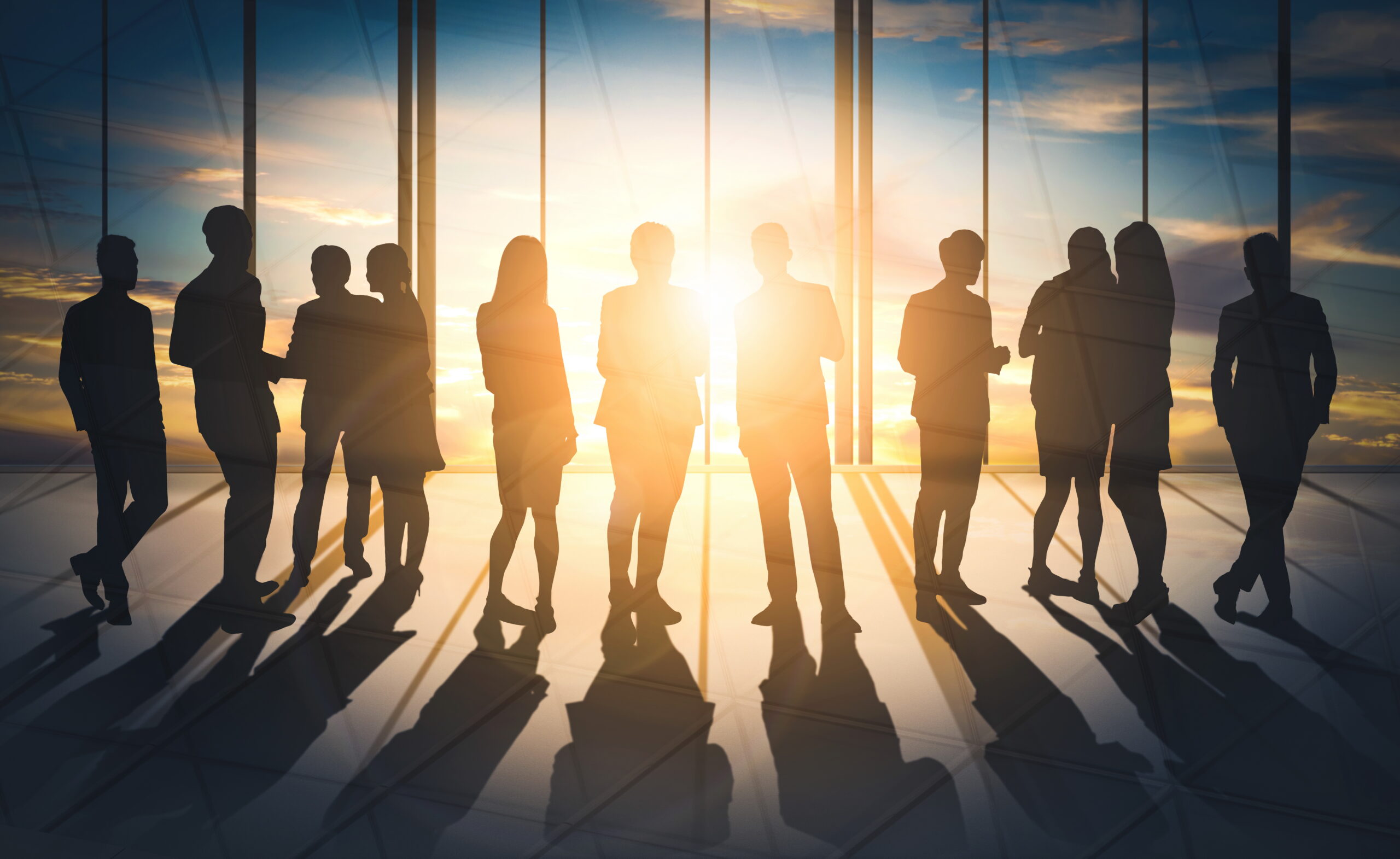 SiriusPoint promotes Chester for reinsurance in US and Canada; Banyan Risk Appoints Ascot's Horrobin As Co-Founder, Co-CEO; SCOR strengthens its sustainable development teams
This edition of International People Moves details the appointments at the re / insurer SiriusPoint, the specialty MGA Banyan Risk and the reinsurer SCOR.
A summary of these new hires follows here.
SiriusPoint Ltd., the specialist global insurer and reinsurer based in Bermuda, has appointed Ari chester at the head of American and Canadian reinsurance.
Chester will be responsible for managing affairs in the United States and Canada in connection with property treaties, damage treaties and other specialist areas. Chester serves as COO, Americas Reinsurance, at SiriusPoint, replacing industry veteran Warren Trace who retired.
Prior to joining SiriusPoint in early 2021, Chester was a partner at McKinsey & Co., where he held leadership positions in underwriting, risk and strategy, serving insurance and reinsurance companies in the United States. , Bermuda, the London market and Europe. He holds a Bachelor of Fine Arts from New York University and an MBA from the Wharton School at the University of Pennsylvania. Additionally, Chester holds the Chartered Property Casualty Underwriter (CPCU) designation and is currently a member of the Institute's CPCU Society 2022 Board of Directors.
Trace retired after 38 years of service with Sirius Group and its predecessors. Prior to the Sirius Group and Third Point Re merger last year, Trace served as President of North America Reinsurance and Deputy CUO for the Americas at Sirius Group. Previously, he was CEO of Sirius Bermuda.
"Warren has been a true industry leader. I consider him both a colleague and a friend, and his presence will be missed. I am grateful for Warren's passion, dedication to our business and the many people he has mentored and with whom he generously shared his time and expertise. We all wish her a happy retirement, "commented Monica Cramer Manhem, President of International Reinsurance.
She noted that Chester was instrumental in launching SiriusPoint.
***
Banyan Risk Specialist MGA Announces Ascot Horrobin as Co-Founder, Co-CEO
Banyan Risk Ltd., the Specialized Managing General Agent (MGA) which launched in Bermuda in 2021, announced that of Peter Horrobin role of co-founder and co-managing director.
Horrobin joins Tim usher jones to lead Banyan Risk. Bermuda-regulated MGA creates tailor-made insurance risk solutions for directors and officers (D&O) for life sciences, global initial public offerings (IPOs), technology industry and corporate clients. 'Special Purpose Acquisition (SPAC).
Horrobin has 15 years of professional liability underwriting and managerial liability experience. He takes his place as co-founder and co-managing director of Banyan after three years at Ascot Bermuda, where he served as senior vice president. Previously, he was Managing Director of Chubb Atlantic Indemnity, where he was also a member of the Board of Directors.
Banyan Risk recently announced its intention to expand into Canada, subject to regulatory approval, with Michael densham announced as chair of the Toronto office.
"I am delighted to join Tim in leading Banyan Risk at such an exciting time in the company's growth," said Horrobin. "It is clear that the opportunity we saw to develop a specialized platform is being seized by clients and the broker community. "
SiriusPoint Ltd. holds a significant minority stake in Banyan Risk and provides insurance paper and capacity to MGA.
***
SCOR strengthens the teams of the Chief Sustainability Officer
SCOR strengthens the teams of its Chief Sustainability Officer with the following appointments:
Michèle Lacroix, as group sustainable development manager. SHe will oversee an expanded team of sustainability experts focused on sustainable business, corporate sustainability, ESG reporting and data. They will focus on how to support SCOR in its sustainable development, which is a key success factor for its next strategic plan. (See biographies below).
In this new team, Paul Nunn, currently ESG manager in the Property & Casualty Business Unit, is promoted to Sustainable Insurance manager and Song Yun Wai, currently Head of Market Risk & Sustainability, is promoted to Head of Sustainable Investment. Nunn and Song will use their expertise to reconcile business constraints with ambitious sustainability goals. Andreas Frank, currently CEO of SCOR Switzerland and CFO of Switzerland and Germany, is promoted to Head of Corporate Sustainability. His solid knowledge of operations and finance will support SCOR's sustainable journey.
Nathalie Mikaeloff, at the head of the Communication & Marketing group. Mikaeloffwill be in charge of internal and external communication as well as Global Marketing. By combining communication and marketing strengths, new synergies will emerge through the management of the entire value chain: from strategic positioning to brand and content management, based on a multi-format and multi-channel approach. .
Within this new expanded team, the current group communications team will work alongside Natasha Ashe Suber, currently AVP Client Marketing and Communities for the US Life & Health unit, which is promoted to Head of Marketing for Life & Health, and Alixane Dauger, currently Deputy Director of P / C Marketing, who is promoted to Director of Property & Casualty Marketing.
Biographies
Lacroix joined SCOR in 2008 as Director of Investments at SCOR Global Investments and has since held various positions within the Investments business unit. She became head of the Group Investment Office in 2014 and became head of the Group Investment Risk & Sustainability in 2019. She is a recognized expert in sustainable development, having been appointed member of the European Lab PTF on climate reporting in 2019, member of the Technical Expert Group on Sustainable Finance at the European Commission in 2018. She was also a member of the Climate and Sustainable Development Commission of the Autorité des marchés financiers since 2019. Lacroix is ​​a graduate of HEC Business School and is based in France.
Nunn joined SCOR in 2011 as Global Head of Catastrophe Risk Modeling, having held senior positions at Lloyd's and the London insurance market. Since 2019, he has led the development of ESG activities at P / C and actively supports SCOR's participation in the Net Zero Insurance Alliance and other industry initiatives.
Song joined SCOR Global Investments in 2009 as Head of Market Risk, having held various positions in the asset management industry. Since 2016, he has participated in the development of sustainable finance at SCOR Global Investments and actively supports SCOR's journey in terms of sustainable investment.
Frank joined SCOR in 2007 with the acquisition of Converium and was Director of Group Financial Planning & Analysis at SCOR before being appointed CFO of SCOR in Switzerland in 2011. Since 2018, he has been CEO of SCOR in Switzerland. He is an active member of SCOR's sustainable development committee and has led various sustainable development initiatives in Switzerland.
Mikaeloff joined SCOR in 2014 as Global Head of Marketing for P / C, leading the customer management initiative and developing a customer engagement approach and tools including CRM-Salesforce. More recently, she was in charge of ESG business development, with a view to supporting the development of non-life activities with a social and / or environmental impact. She has over 20 years of marketing and communications experience in international B2B service companies.
Ashe-Suber joined SCOR in 2020 to lead customer marketing and communities for SGL US. and promotes thought leadership strategies to increase awareness of SCOR's expertise in the areas of health and well-being, research / innovation and customer solutions. Ashe-Suber brings 20 years of marketing and communications experience leading successful teams and award-winning campaigns.
Dauger joined SCOR in 2015 to support the transformation of P / C marketing strategy and operations, from the deployment and management of the CRM tool to the digitalization of global marketing tools and processes, including event management. , content marketing and operational support. to the global business P / C and underwriting teams. Dauger draws on its 18 years of experience in international B2B marketing and a strong team to adapt and develop new marketing approaches to engage with SCOR's clients and P / C partners.
"These new positions are essential to lead our journey towards sustainable development and to support our next strategic plan. I am particularly proud that these new positions are filled through internal promotions, which demonstrates continuity and highlights the group's deep talent pool ", commented Claire Le Gall-Robinson, director of sustainable development for the group.
Subjects
Reinsurance Canada