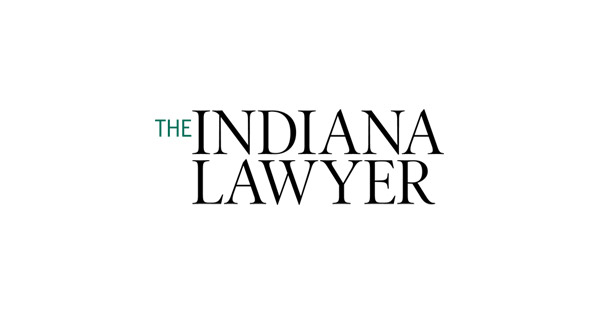 Supreme Court set to hear December arguments in medicine, child testimony and confiscation cases
The Indiana Supreme Court is due to hear several oral arguments next month regarding issues such as child depositions, medical malpractice and civil forfeiture.
The judges will begin the new round of oral argument at 9 a.m. on December 2 with the case of Indiana Department of Transportation v. FMG Indianapolis, LLC, Stephen Roudebush and Jeffory Roudebush, 20A-PL-00215. There, an administrative order requiring landowners to remove existing billboards along State Road 32 in Hamilton County was confirmed by the Department of Transportation commissioner.
Hamilton Superior Court granted owners Stephen Roudebush, Jeffory Roudebush and FMG Indianapolis the application for judicial review and quashed the commissioner's decision. However, the Indiana Court of Appeals reversed, finding that the administrative order was not prohibited by the statute of limitations or the doctrines of fair estoppel or fundamental fairness.
The judges will also hear arguments in Steven Church v. Indiana State, 21A-CR-00068, at 10 a.m. on December 2. In this case, Steven Church was charged with pedophilia and filed a motion to lay his accuser. The Marion Superior Court dismissed Church's petition under section 35-40-5-11.5 of the Indiana Code, which prevents a defendant from filing certain child victims unless the prosecutor consents or that the court of first instance considers it necessary because of extraordinary circumstances and in the interests of justice. The COA overturned and fired, finding the law to be in impermissible conflict with Indiana trial rules.
Additional oral argument will take place at 9:00 a.m. on December 9, starting with Terry L. Abbott v. Indiana State, 21S-PL-00347. In that case, a civil action was brought against Terry Abbott, who was convicted of drug offenses, seeking the forfeiture of over $ 9,000 and four Abbott firearms found during a search. The Elkhart Superior Court dismissed Abbott's request to appoint a lawyer at public expense and allowed the state's motion for summary judgment.
The COA overturned the summary judgment entry for the state and upheld Abbott's dismissal of an appointed lawyer request, with the majority concluding that Abbott could use the money seized to fund his defense. However, Judge Nancy Vaidik was partially dissenting and ruled that she would not allow Abbott to use the seized money to pay for a lawyer.
At 10 a.m. on December 9, the judges will hear oral argument in Lake Imaging, LLC v Franciscan Alliance, Inc. f / d / b / a Saint Margaret Mercy Health Centers; ProAssurance Compensation Company, Inc., 21S-CT-00478 to determine whether the state's Medical Malpractice Act extends beyond claims filed by injured patients. In this case, Franciscan Alliance sued radiology group Lake Imaging for compensation for a malpractice settlement of $ 187,001 it reached with the relatives of a deceased patient. Johnson's Superior Court agreed with Lake Imaging that Franciscan's complaint was medical malpractice and dismissed it because the hospital had not obtained the opinion of the medical review board before filing the complaint, as requires MMA. The Indiana Court of Appeals subsequently upheld.
Finally, the judges will hear oral argument at 9 a.m. on December 16 at Progressive Southeastern Insurance Company v. B & T Bulk, LLC, Bruce A. Brown, Robin S. Johnson, as Personal Representative of the Estate of Dona S. Johnson, Robin S. Brown, as Individual, State Farm Mutual Automobile Insurance Company, 21S-CT-00496. In this case, Dona Johnson's estate filed a wrongful death claim against B&T Bulk and its truck driver, Bruce Brown, after a fatal accident that resulted in Johnson's death. B&T had a commercial auto insurance policy with Progressive Southeastern Insurance Company, which sought a judgment stating that the MCS-90 rider to its policy does not apply to the accident. The Carroll Circuit Court ruled that Progressive had no obligation to defend or indemnify B&T, but found the rider to apply, which the COA confirmed.
The December oral argument will take place in person in the Indiana Supreme Court courtroom and will be streamed online.
The courtroom is open to the public with a limited number of seats to maintain social distancing. Wearing a mask will be compulsory regardless of the vaccination status.