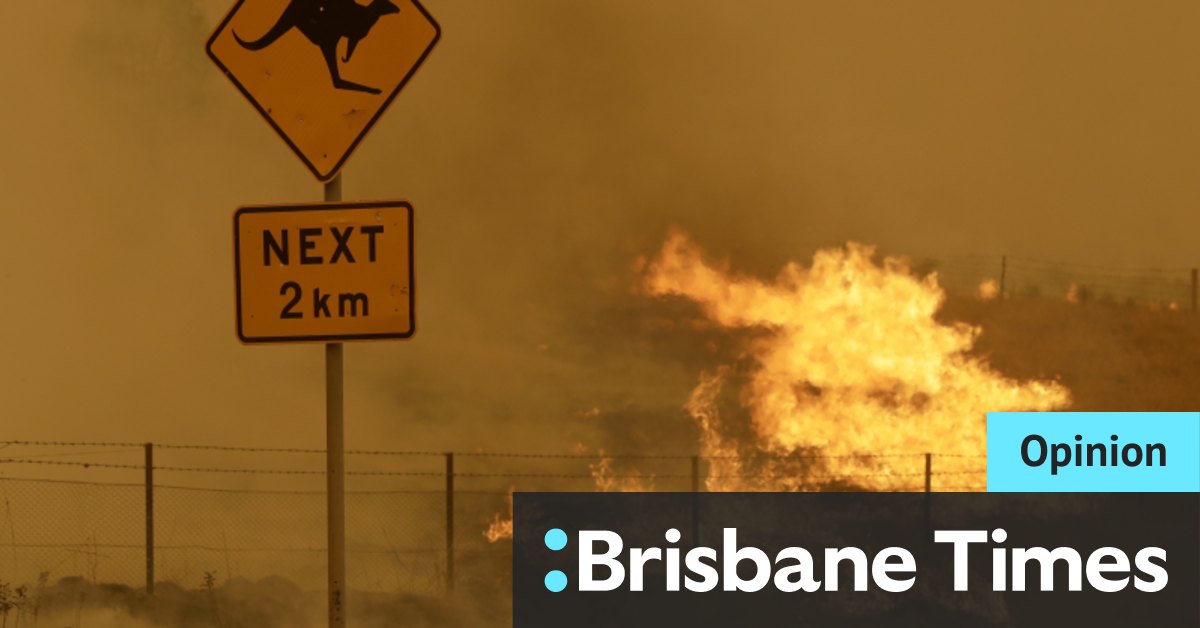 Tim Flannery says Australia last among rich countries to cut emissions
In a week, I will be traveling to Glasgow for what could be the most important global gathering of our lives. As we count down the days until the 26th Conference of the Parties to the United Nations Framework Convention on Climate Change (COP26), I feel supported by the unprecedented surge in global action leading up to this event. monumental, but also intimidated by the scale of the task still ahead. Above all, I feel determined to ensure that Australia is up to the moment and playing its part in achieving a positive outcome.
If we are to take one message from the latest report of the Intergovernmental Panel on Climate Change, it is that climate pollution must fall this decade. Period.
For anyone looking at our ongoing climate crisis and the world's efforts to respond to it, the past two years have been remarkable. We have seen the raw realities of a warming planet manifest faster than most scientists ever imagined. We have entered a new era of mega-fires, deadly heat waves, monstrous storms and catastrophic floods. From Townsville to Tuvalu, from New York to New Delhi, almost no community has been spared. And from the Great Barrier Reef to the grasslands of Tibet, the impact on the world's critical ecosystems, to which our lives and our security are inextricably linked, has been both heartbreaking and alarming.
At the same time, if you had told me a year ago that we were approaching COP26 with all the major developed countries in the world having committed to halving their emissions this decade, and with more than two-thirds of the world having called time on fossil fuels through net zero commitments by mid-century, I would have been stunned. Believe it or not, this is where we are. Unfortunately, Australia is not on the list of countries preparing for COP26.
Is this still sufficient? Not by far. We need to do more and urgently. Even with these new commitments, the world is on track for a devastating 2.7-degree warming – an amount that, according to science, is almost certainly incompatible with the proper functioning of human societies. But that's the momentum. And if COP26 succeeds in building on it and encourages countries to step up their actions in the 2020s, we can still ensure a future in which today's young people, as well as their children and grandchildren, can. not only survive, but also thrive.
Loading
Ten days before COP26, the Climate Council released a report which reveals that Australia is in fact the worst climate of all developed countries when we consider both our record and our commitments. Last end, in the most important race humanity has ever faced.
Make no mistake, Australia is a carbon giant. Taking into account the emissions produced here and those resulting from Australian fossil fuel exports, we are the fifth largest source of climate pollution in the world, behind only the United States, the EU, China and Russia, although representing only a fraction of the population. We are a huge contributor to this global crisis.
Too many of our leaders have quickly downplayed Australia's potential to help address the global climate crisis. But after 20 years of following international climate negotiations and as a veteran of five United Nations climate conferences, I have learned that we should never underestimate Australia's power to influence the course. of global climate action – for better or for worse.